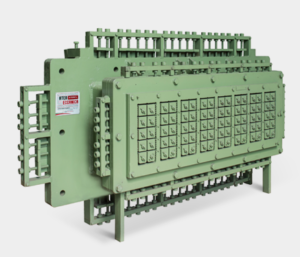 Modular Dies
We supply new conventional hard dies and modular hard dies for all our extruders. Components can be chrome-plated or vidia-plated for unmatched durability.
Cutting Machines
We supply secondhand automatic cutting machines for perforated or full-block bricks at one or more points, yielding high output.
Excavators
We supply secondhand hydraulic multi-bucket chain excavators for raw material storage and handling via ground or bridge crane.
Lab De-airing Extruders
We supply small de-airing extruders for testing raw material and mixtures.