Clay Sorters are sturdy machines utilized to remove impurities such as roots and stones whilst mixing, homogenizing and shaping the clay into small standard pellets. Two drilled cylinders with perforated anti-wear steel grids filter the raw material  with particularly low energy consumption and limited maintenance needs.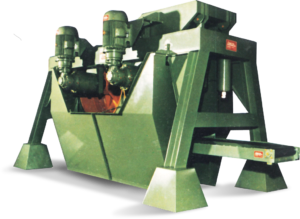 Features
Self-supporting base structure.
Limited energy consumption.
Limited maintenance requirements.
Steel liners with holes uniformly distributed and wear-resistant covering.
Safety system with springs against any overloads.
Large SKF or FAG ball bearings.